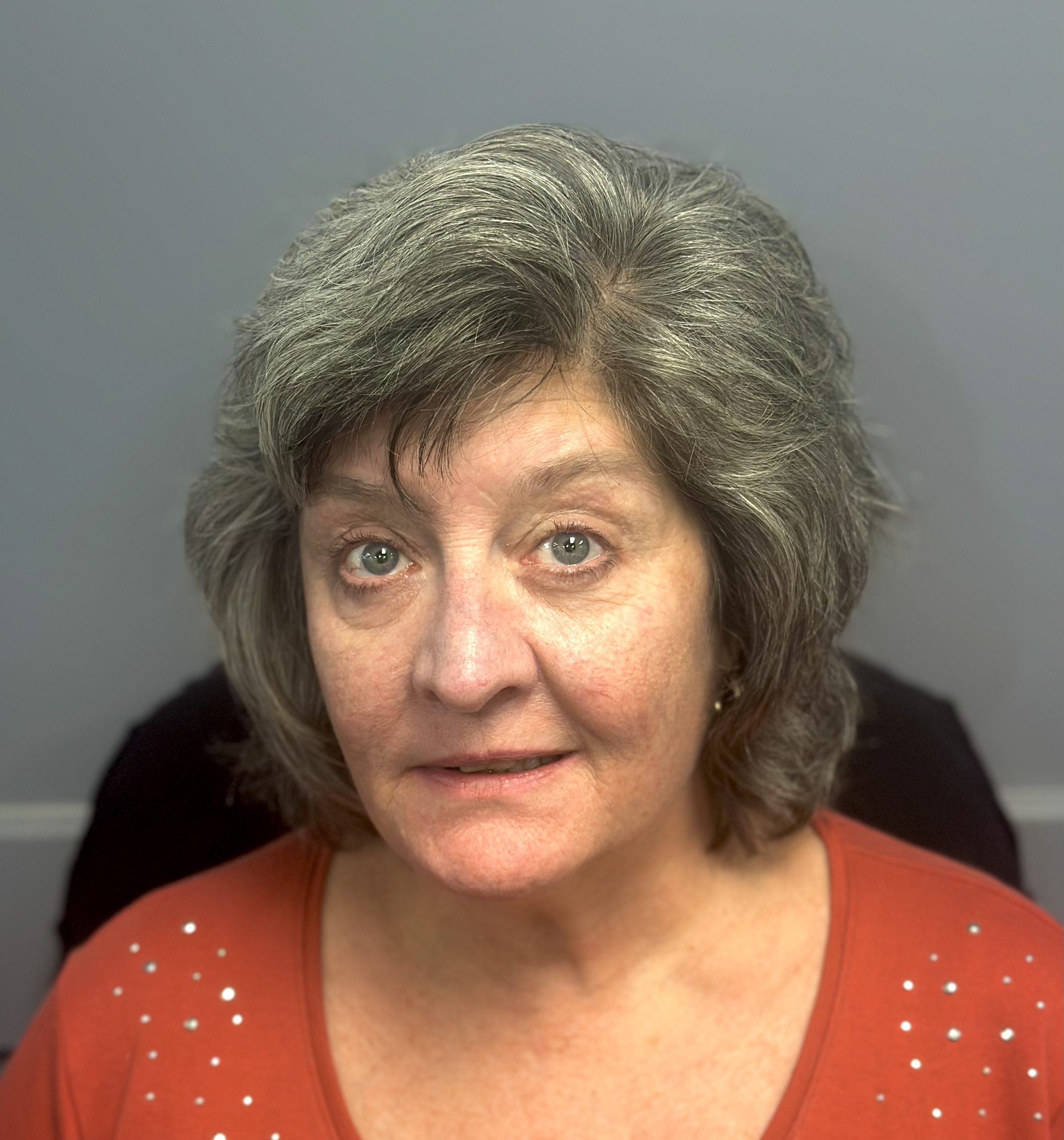 Elaine McKee
After many years of dedicated service as a court reporter, transcript typist, and all 'round Girl Friday, Elaine inherited Penfound's when Ronald James Penfound, company founder and Official Examiner of Niagara North, passed away in October 2022. Prior to becoming a court reporter Elaine raised two children while she assisted with the operations of a family-owned business. She also worked several years formatting and editing fiction novels at the onset of the e-Book evolution.
Elaine is one half of the intake team at Penfound's and will ensure that the appropriate boardroom and court reporter are assigned to your appointment, and that your transcripts are completed in a timely manner and delivered in the formats you request.
When not wearing her 'office manager' hat, Elaine can be found in a ball cap hiking with her golden retriever, Ripley, or paddling her kayak. She also still dabbles in fiction writing, when the muse strikes, and is a BBQ enthusiast, friend and family famous for her chicken 'n ribs.
Kait Dumitru
Kait trained as a court reporter with Penfound's in 2016 while on leave from her contract with a popular cruise line. Her travel experience helped her gain extensive knowledge of languages, that combined with her lighting fast typing skills make her our go-to girl for audio of deponents who have English as a second language. The cruise world also netted Kait a Romanian soulmate. She and her husband have settled in her Niagara hometown and Kait is now full time at Penfound's. She continues to type transcripts, court reports and is our IT and social media expert. She is also an extremely talented artist and many of her works adorn the walls at our comfortable new office space in downtown St. Catharines, minutes away from the finest of Niagara's wining and dining locales.
Katie Cabe
An experienced legal secretary from Texas, Katie relocated to Niagara in 2019 for her husband's job. Her experience in the legal field helped her quickly transfer her skills to become an exceptional court reporter. Although she misses her family and the Texan ways, she's happy to raise her children in the more laid back, safe community that is Niagara. When not chasing two active young boys Katie enjoys jogging the many recreational trails in the region with her equally active golden retriever – sibling to Elaine's golden – she is also an avid horseback rider.
Cindy Southwell
Cindy has lived in the Niagara Region all her life, having spent some years in St. Catharines, Niagara Falls and Thorold. She began her career as a security officer working for the Niagara Casinos for fifteen years. After the birth of her third son, she made the decision to become a stay-at-home mother until he was in school full time. She began working for Penfound's in 2017 as a part-time front desk receptionist. It didn't take Penfound's long to notice and appreciate Cindy's excellent customer service skills and her way around a keyboard and, therefore, she was trained as a court reporter and transcriptionist in no time. You are always guaranteed to see a smile on her face, Cindy is exceptionally courteous and compassionate for those times where sensitive matters may be discussed. When she's not being a busy mom, Cindy enjoys spending time at her summer trailer enjoying campfires and swimming in the lake.